Community Partnerships

Develop a strong and committed relationship with local Schools, Commercial Organisations, Sports Bodies, Health Groups and Community Interest Groups.
The partnerships will lead to mutual participation and develop a strong bond for community development particularly in areas of disadvantage.
Our club is enthusiastic to advance youth development through partnerships with local public Primary and Secondary Schools.
Youth Scholarships

Working with local sports, arts, and educational bodies to support young people through scholarships.
The Scholarships target disadvantage, skills development, leadership and community dedication. The young recipients are encouraged to participate in Rotary Service projects, with strong community involvement.
A strong focus on Club involvement in local schools, with hands on help and awards to encourage academic endeavours.
Dental Project Timor

Volunteers from Rotary Fitzroy and Albert Park, working to lift dental health in Maubisse,Timor Leste.
Prevention, school education, fluoride brushing and treatment, reduce decay rates by up to 70%.​ Training local people is an important aspect of our work.
6 on ground teams delivering free clinical help and expanding to cover 22 schools in a 3 year program treating 2000 children.
Donate, volunteer or help raise funds.
Contact Us
Rotary Club of Fitzroy
PO Box 1135
North Fitzroy 3068
Anthea MacTiernan - President
0414 472 014
rotaryfitzroy9800@gmail.com
Meetings:
Meets two Mondays a month at
Fitzroy Victoria Bowling Club 6pm for 6.30pm
578 Brunswick St
North Fitzroy
Other Mondays at various venues
6:00pm to 7:30pm
Fitzroy Rotary also have a range of social and fundraising events during the year.
No upcoming meetings found
Date: Monday Jul 19, 2021, 6:00 pm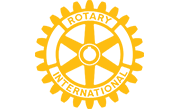 Members and Friends get your groups together and get a great crowd for this make out Christmas fun event. Great food, good company, some mulled wine and the odd Christmas carol. you and your friends will love it.
View ...
Date: Saturday Aug 7, 2021, 11:45 am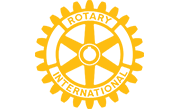 Members and Friends get your friends and groups together and get a great crowd for our Footy Club Lunch. Great food, good company, interesting entertainment that you and your friends will love. This is a fun fundraiser with the money going to sports youth leadership scholarships.
View ...