Contact Us
Rotary Club of Fitzroy
PO Box 1135
North Fitzroy 3068
Anthea MacTiernan - President
0414 472 014
rotaryfitzroy9800@gmail.com
Meetings:
Meets two Mondays a month at
Fitzroy Victoria Bowling Club 6pm for 6.30pm
578 Brunswick St
North Fitzroy
Other Mondays at various venues
6:00pm to 7:30pm
Fitzroy Rotary also have a range of social and fund raising events during the year.
No upcoming meetings found
Date: Sunday Dec 12, 2021, 12:30 pm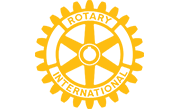 Members and Friends Christmas function at Pat and Barrie's home. Book in, bring a bottle and have some Christmas cheer to celebrate the season. Talk to Menka 0408 392 009, about what you can bring to help the catering.
View ...
Date: Friday Feb 18, 2022, 5:00 pm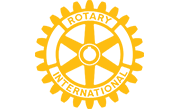 Members and Friends get your groups together and get a great crowd for this bowling fun event. Social bowling, roast rolls and friendly competition.
View ...